---
Illustration | Apparel Design
Adidas x Star Wars
Taking a walk on the dark side with Adidas Originals' collaboration, the athletic brand has partnered up with Star Wars for its limited edition merchandise.
The Challenge
The challenge was to create a series of unique custom digital illustrations paying homage to the film for use across print media and Adidas' exclusive apparel merchandise.
The Solution
The stylised illustration showcases a mixture of basic shapes, geometric patterns and intricate line art that form suggestive Adidas inspired elements combined within the details of the popular and iconic Star Wars' character and objects.

Featured in this series are; The Galactic Empire's Stormtrooper, AT-AT Walker, Boba Fett and the Millenium Falcon.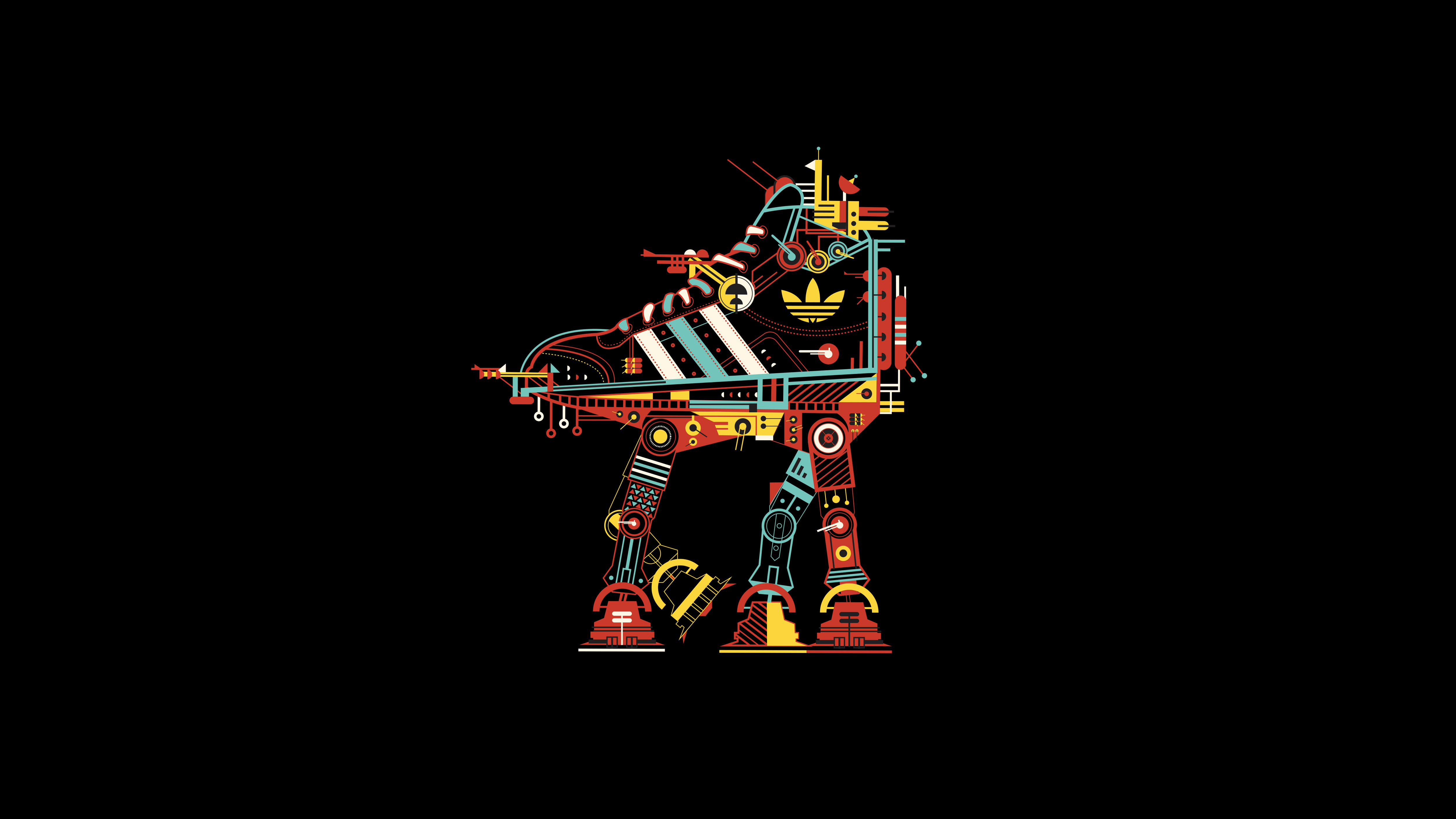 Tell us about your new project!